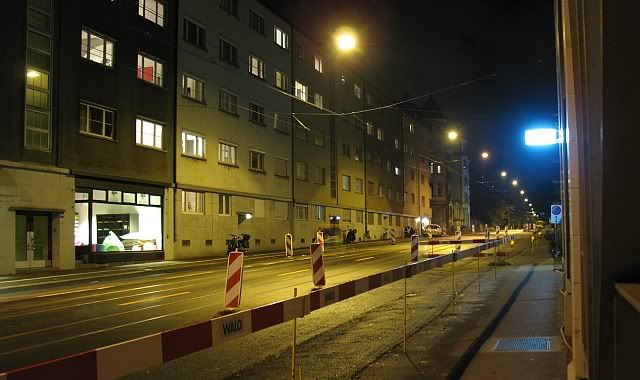 Friday, I went to see Asian Dub Foundation. Felt like twelve years ago, but ended up realizing I was probably the oldest in the crowd. Got passively stoned and, just for a moment, feared for my hearing.

Saturday, we celebrated dad's birthday. He was happier than ever to be the center of the world for a day, which made me happy, too.

Sunday, my brother explained the Internet to grandpa. The man is 87 years old and just recently decided to buy his first computer. He asked the right questions, so I think he actually understood how things work. Before we arrived he prepared pizza and apple pie for us. This is someone who never cooked until his wife passed away a couple years ago.

Monday, I thought I'd cook for friends, but some of them don't seem to read much, so I ended up being invited instead.

Yesterday I spent more than twelve hours staring at the screen again. Then I walked home, which took a little longer than an hour. I needed to feel some weather. Maybe I should do this more often.

Right now I have a cat occupying my right arm and trying to convince me I shouldn't leave just yet. I wish she were right.